6 July 2002, Porto, Portugal

Porto Pride 2002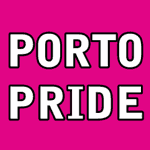 2012
Looking for 2012 edition?
Click here for more information about Porto Pride 2012



Photos:
Check the report at PortugalGay.PT.
Downloads:
Poster: High Res (117kb) | Low Res (46kb)
Photos of Porto Pride car in Lisbon Pride March: Photo 1 | Photo 2 | Photo 3 | Photo 4 | Photo 5
Radio Spot: Windows Media Audio
Organization:
PortugalGay.PT
Arïa Arts Space, Boys'R'Us, BZZZ Underground Tasca, Him Club, Moinho de Vento, Q'Bar
All participating bars and restaurants were closed in this night and move their staff to the venue.
The Porto Pride 2002 donated 2500 Euros to Hospital Joaquim Urbano.
Program:
Each of Boys'R'Us, Him Club and Moinho de Vento had a 5min performance. This block of performances started at 2:00AM.
A special sponsored by Casa de Eros show joined all the staff later at 4:00AM.
The music in the main room started with Ivo, the DJ of Boys'R'Us. After that Carlos and Vitor, the DJs of Moinho de Vento and Him Club shared this responsability.
Besides drinks, snacks (e.g. hot dogs, etc) where also available.
Venue:
Teatro Sá da Bandeira
Entrance:
10 EUR with a free drink.
---
Main Sponsorship
Comissão Nacional Luta Contra a SIDA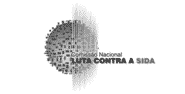 ---
Supporters:
| | | |
| --- | --- | --- |
| Casa De Eros | Saga Travel | Durex |
| Cutty Sark | Super Bock | Neoponto |
and the associations/groups: ILGA Portugal, OpusGay, Abraço, GTH/PSR, Não Te Prives, Grupo Oeste Gay.
---
---
Other editions: 2012 | 2011 | 2010 | 2009 | 2008 | 2007 | 2006 | 2005 | 2004 | 2003 | 2002 | 2001